Jean-François Oyon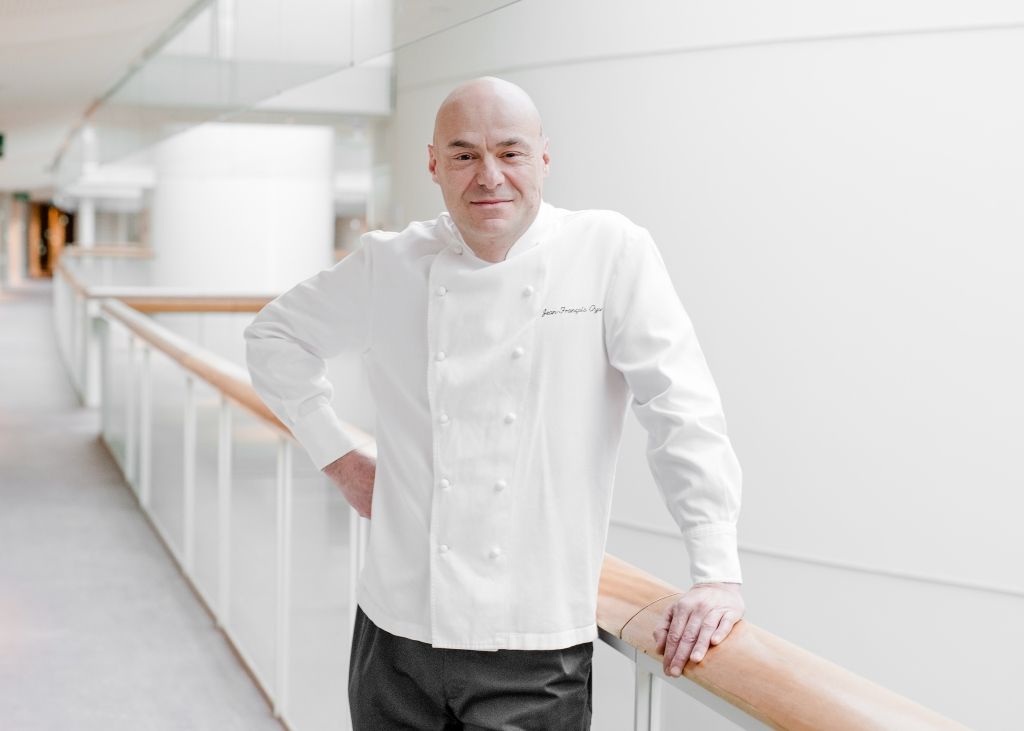 Born and raised in the suburbs of Paris, Jean-François Oyon is the only member of his family who took a passionate interest in gastronomy at a very early age. Watching Michel Oliver's television show made him decide to become a Chef.
At 16, Jean-François Oyon joined the kitchen crew at Joël Robuchon's Jamin. He spent the next 17 years working in several prestigious Michelin-starred restaurants, including Chiberta, Le Jules Verne, Taillevent and Le Pergolèse. Always looking for new challenges, he carried on with bigger structures, such as Le Ciel de Paris, Les Ombres and La Grande Brasserie des Capucines from 2001, before joining the Sheraton Paris Airport in December 2016.
Paying attention to trends and listening to his close friends, this talented Chef revisits the tradition and simplicity of French cuisine in a neo-classical style based on surprising flavours, textures and scents. A true epicurean, he considers gastronomy a passion that must be transmitted, a relaxing moment of pleasure to share and a bond that unites us all. That philosophy takes even more meaning for travellers at the airport.
Today, Chef Oyon heads the kitchens of the Sheraton Paris Airport. His ambition is to modernise the hotel's three restaurants, Les Etoiles, Les Saisons and the Galaxy Bar, and share his passion and know-how with guests.
Discover the Menu at the restaurant Les Etoiles